Sorry i've not been great about updating the blog this week, but certain business needed to be taken care of.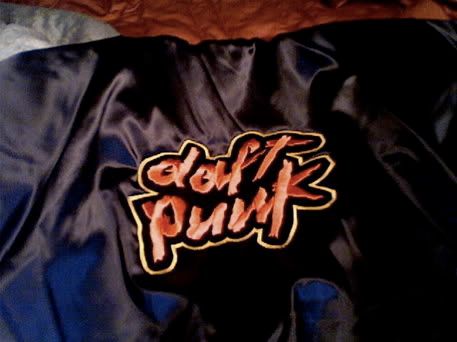 First off: B-52s host their own Unoficcial Daft Punk Pre-Party which adds to the funnest day of the year. And poor Los Amigos Invisibles, i do love them so, but once again they have managed to schedule terribly.

Just noticed that Objectivity Records (Dennis Ferrer, The Martinez Brothers) are throwing a party at Pacha tomorrow. Pacha on friday night, meh, but should be cool nonetheless if you're looking for something to do with your night. On the other hand there's a Jellybean Benitez "house party" on friday, and then he goes to Ft. Green Park on Sunday to close out(?) their short-lived summer house series.

Later today, i will upload some music for you to listen to on your drive to Coney Island. If you run into me, there, I fully expect you to buy me a fried clam sandwich. Also ran into this guy last night.



See you in a few hours. NY, you'e never gonna be the same again.

heart, e.